EXPLOITATION & MANAGEMENT OF SERVICED APARTMENTS FOR RENT
The serviced apartment rental market is bustling, with increasing demand in buildings and urban areas in Hanoi and other major provinces. Among them, BRD Vietnam management service is chosen by investors, buyers, and investors to meet future demand.
So how to exploit & manage serviced apartments for rent? This article by BRD Vietnam shares to help investors, owners and Tenants understand more about this service.
Exploitation and management of serviced apartments for rent helps owners save time and maximize rental income. The exploitation and management of serviced apartments for rent will maximize time, reduce vacancy rates, advise and provide appropriate solutions for investment in furniture and equipment suitable for each Customer group.
Apartment management activities
Effective exploitation and management of serviced apartments for rent will increase profitability over the annual cycle and increase long-term value.
To ensure this core value, management activities need to be designed to optimize investment costs compared to profits earned. Here are some key activities in the process of exploiting and managing serviced apartments for rent:
1. Operation and maintenance of Property
Operation and maintenance of Property is one of the tasks of the management process. This will help keep assets in their best condition for use.
Effective operation and maintenance help increase lifespan and optimize usage. Depending on each type of apartment, the survey process will be carefully considered to operate and maintain Property scientifically and optimally.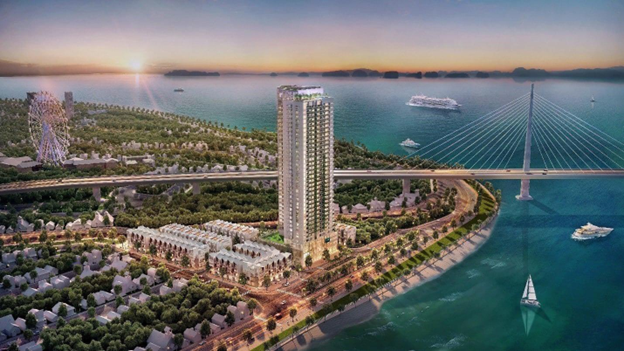 Project Green Diamond Ha Long exploited by BRD Vietnam with Prime Homes for renting serviced apartments.
2. Management and care of Tenants
Management and care of Tenants is an activity that maintains and interacts with Customer satisfaction throughout their stay in their rented apartment. During the life of Customers often arise problems in life with the apartment such as: broken electrical equipment, water, house leaks, harmful insects invade life, or noise next door at inappropriate times, other administrative issues…
All these issues need resolution and interaction to help Customers remove them to return as quickly as possible to daily life.
Technical issues of the house: For technical issues of the apartment, it will be related to the maintenance process including electrical systems, water systems, degradation issues, peeling paint, and cleaning. Therefore, each time a new guest enters the apartment, the electrical, water, and drainage systems are thoroughly checked to meet standards to avoid unnecessary problems during the Customer's stay.
Issues of living space and utilities: Foreign guests renting an apartment to live and work in Vietnam will face their own difficulties compared to locals. One of the initial difficulties is getting used to the living environment in that area. In the early days, they may need a lot of help from the manager and caretaker such as advice, directions for some nearby utility services such as: Supermarkets, Restaurants, Food stalls, Swimming pools, Parks, GYM rooms… transportation for travel and special services that Customers are looking for.
Exploitation and management of serviced apartments for rent requires meticulousness and detail to support Tenants in the early stages as well as solve problems arising throughout their stay.
This is a procedural activity and at BRD Vietnam we are always developing to perfect that process to meet Customer satisfaction.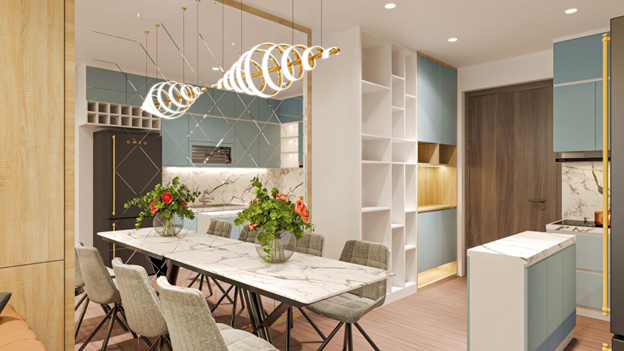 VCI Tower project exploited by BRD Vietnam for leasing serviced apartments
3. Marketing for apartment rental
Marketing for rent is included in the service package provided by BRD Vietnam. Or if the owner has a need to rent to foreigners and needs a professional brokerage unit, we are very happy to provide rental marketing services.
With each Property having different characteristics in terms of location, design, interior equipment as well as surrounding services, it will be suitable for different target Customers. Typically, we will come to see and survey Property to evaluate and advise owners on interior equipment as well as potential Customers suitable for Property standards.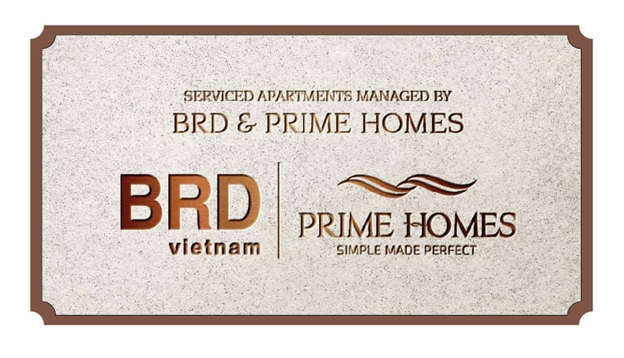 Serviced Apartment Rental Marketing Process
Step 1: Reality survey
Quality assessment

Evaluation of furniture and accompanying equipment

Evaluation of internal and external utility services

Advise on some changes to make the apartment more attractive
Step 2: Communicate and introduce to target Customers
Step 3: Consult and guide Customers to see the apartment
Step 4: Sign a rental contract
Step 5: Take care of and support Customers during the rental period
Currently, investors really need a professional Property Management unit to advise and help them not only manage good services provided to Customers but also ensure good room exploitation capacity, thereby contributing to building a cultural community with an ideal living space that all Customers consider "AS THEIR HOME".
BRD Vietnam exploits and manages serviced apartments for rent, responsible for assets, human resources operation, committed services and brings domestic and foreign Customers investment opportunities in Serviced Apartment field when you do not have experience, time to manage and operate the system.
---
BRD Vietnam Joint Stock Company operates in the field of Research and Development Consulting, Exploitation, Business and Operation of various real estate products including Housing, Commercial Centers, Offices, Schools and Industrial Parks.
Headquarters: Floor 6 – 188 Truong Chinh Building, Khuong Thuong Ward – Dong Da District – Hanoi
Website: brd.com.vn
Fanpage: https://www.facebook.com/brdvietnam
Telephone: 0327012525