What is Resort Operation Management? How to manage operations effectively? Resort Operation Management is a task that requires professionalism and methodicalness from the investor and management team for the Resort.
Let's explore with BRD Vietnam specifically about the management of resort real estate model to bring the best efficiency and benefits!
1. What is Resort Operation Management?
Resort Operation Management is the management and coordination of all activities of the Resort so that these activities take place smoothly. This task requires a business strategy, marketing strategy as well as human resources administration, from which specific implementation plans are made for each stage.
In addition, Resort Operation Management activities need to coordinate well between departments, while being provided with essential equipment and services. This ensures that guests have a satisfying and complete vacation, improving the exploitation efficiency of resort real estate for investors.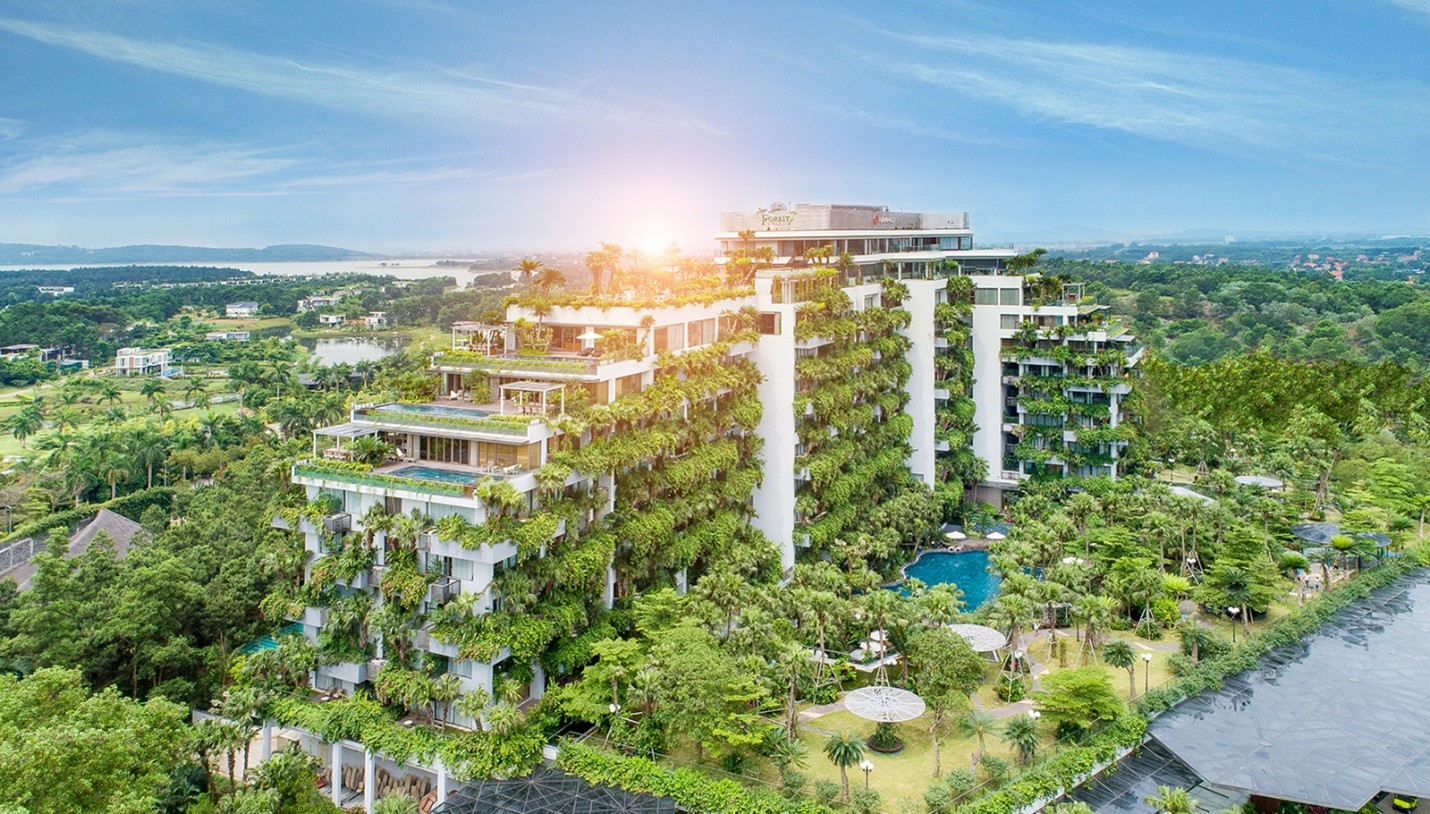 2. What are the tasks of Resort Operation Management?
To ensure service quality and customer experience, Resort Operation Management will intervene in all activities in this area through:
2.1. General management activities
Such as monitoring, urging the work of departments, evaluating work efficiency, business efficiency, controlling service quality provided to customers, … At the same time, building, improving processes, policies of operation to be consistent with the development orientation of the Resort.
Administrative management of resorts to control administrative personnel tasks to create professional service style and standards.
Administrative human resource management: Organize recruitment training for employees of departments. At the same time, build internal rules, periodically evaluate work as well as handle procedures related to human resources and resort operations.
Room department management: Building professional style, standards and room handling procedures to ensure customer experience.
Reception department management: Building procedures for reception, controlling payment status, check-in and check-out of guests. At the same time, implementing room sales activities, selling tours, receiving and professionally handling customer requests.
2.2. Food processing department management
Supervise and ensure hygiene work, food procurement, processing and serving customers according to hotel regulations as well as ensuring food safety factors.
2.3. Entertainment service management
Entertainment activities are an indispensable part of high-end resorts. Management helps ensure service quality as well as safety for customers when participating in entertainment activities at the resort.
2.4. Sales and marketing management
Sales and marketing management at resorts during the maintenance and development of resort business revenue. At the same time responsible for image, organizing communication activities, events… to build brand identity for businesses.
Deploying instructions for staff to use equipment. In addition, building a plan and conducting periodic maintenance of technical infrastructure facilities to ensure operation work and extend the lifespan of these items.
2.6. Financial management
Monitoring statistics of revenue and expenditure, receivables as well as preparing financial reports, business reports to hand over to investors. Through this, investors can evaluate the effectiveness of resort operations.
2.7. Security and safety management
Another important aspect of resort operation management is security and safety management. This is the task of monitoring, supervising, and assisting customers in entering and exiting the resort, organizing patrols, deploying fire prevention and fighting training… ensuring the safety of people and property, helping customers feel more secure when using services here.
2.8. Sanitation management, landscape garden management
Through sanitation activities, cleaning up common spaces, collecting and treating waste, taking care of plants, periodically renovating landscapes… to create a high-quality green, clean and beautiful environment, bringing the best resort space to customers.
3. Why do we need to manage resort operations?
For large resorts, there is a lot of work to be done. Therefore, operation management is necessary. To manage, monitor and ensure good operation of the system, investors need to divide it into many departments and items.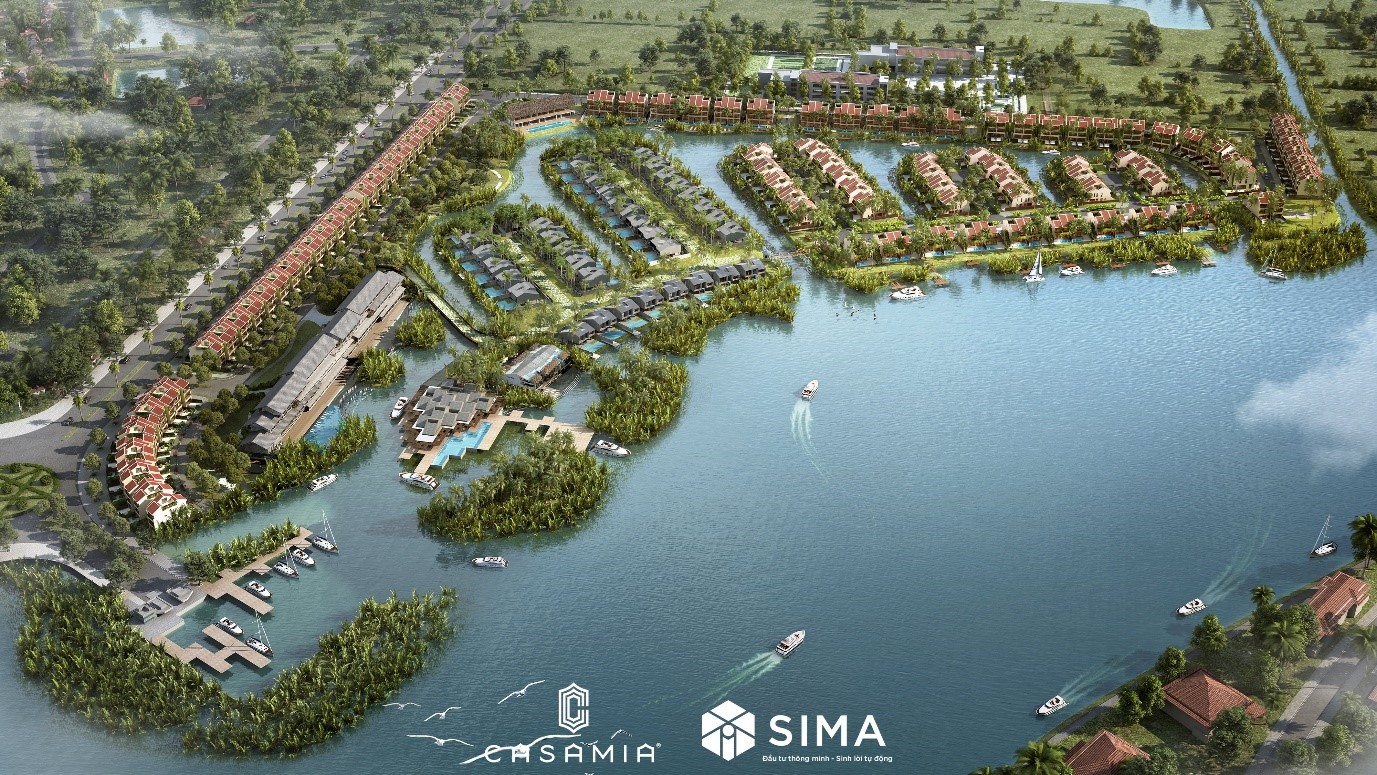 Resort Operation Management will promote diplomatic activities with customers/partners or simply handle incidents, complaints from customers. Thereby enhancing and expanding the partner and customer system, directly affecting the growth of the resort.
Professional and quality resort operation management activities will help customers have a good experience and peace of mind when using services. At the same time help extend the lifespan of infrastructure systems. From there attract more new customers increase value for the resort.
4. How to optimize and effectively manage Resort operations
To optimize and effectively manage resort operations, investors need to perform the following tasks:
4.1. Train well-qualified, professional human resources
No machine or equipment can replace the role of humans in serving and supporting guests when experiencing services at resorts.
To provide the best service experience as well as enhance reputation and brand image, training expertise for human resources operating at resorts is of utmost importance.
4.2. Smooth coordination between departments/rooms
As a large-scale and high-end service real estate model, resorts own many work items to be processed.
Dividing it will make it easier for investors to manage but when dividing activities for management investors also need to pay attention to setting up working procedures between departments and departments so that this work takes place smoothly and quickly.
Customers are users and are those who directly generate profits for business activities. Therefore, resort operation management needs to enhance interaction and communication with customers.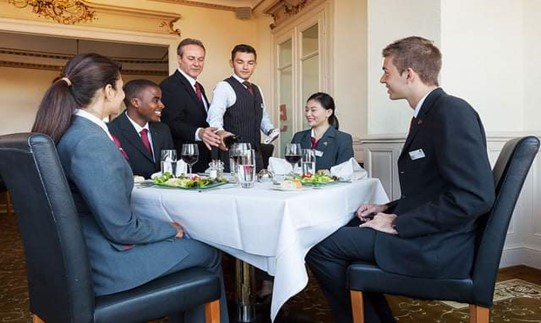 Only then can investors understand their needs and build services that are suitable for their target customers. Building communication skills with customers is important for effective resort operation management.
4.4. Applying technology and software to management
Modern technologies and software will help systematically and clearly categorize tasks.
In addition, using this software also helps the search, calculation and control process to take place quickly. Helping investors save time and human resources to the maximum for management activities.
A methodical resort operation management process not only helps investors save time and effort but also improves service quality, providing customers with the best experiences, enhancing investor reputation.
4.6. For investors with little experience or too many real estate projects
Hiring a professional management unit is a perfect choice. These units will replace investors in solving all issues related to operation and management with. Investors will have more time in control, evaluation and making long-term business development strategies for the resort.
---
BRD Vietnam Joint Stock Company operates in the field of Research and Development Consulting, Exploitation, Business and Operation of various real estate products including Housing, Commercial Centers, Offices, Schools and Industrial Parks.
Headquarters: Floor 6 – 188 Truong Chinh Building, Khuong Thuong Ward – Dong Da District – Hanoi
Website: brd.com.vn
Fanpage: https://www.facebook.com/brdvietnam
Telephone: 0327012525